Pegasus Performance is a company based in Littlehampton, West Sussex, England. We specialize in engine tuning and car servicing. Our team has a combined experience of over twenty years in the motor vehicle tuning industry. We use the latest technology and innovation. We offer a mobile car remapping service  6 days a week. Our mobile remap service covers the entire South of England.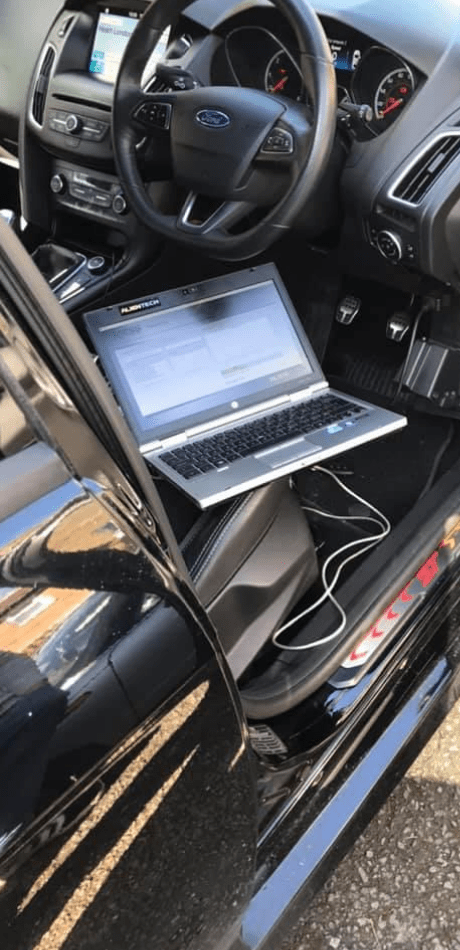 Benefits of Ecu Remapping/Programming
ECU programming will not only improve the engines power and torque figures, it will also sharpen the throttle response and widen the power-band. This will make the power delivery a lot more linear, which in turn will make the vehicle feel livelier to drive and the engine more flexible. Frequently, the vehicle's power output is restricted by the manufacturer for no other reason than to ensure that it fits into a class to suit fleet buyers. As a driving enthusiast, you do not need or want such restrictions placed upon your vehicle's ECU, so with a conversion you can benefit from the hidden power and torque locked away within your engine management system.
The other main benefit of remapping will be a reduction in fuel consumption. With the extra torque – especially at the bottom of the rev range – you will see a fuel saving as it will require less throttle input to maintain motorway speeds; you can drive in a higher gear at a slower speed; and the additional power is especially useful when fully laden, towing, or on gradients.
Numbers Speak for Themselves
We offer lifetime software warranty. For every car we tune, we provide a bespoke ECU remapping service to customise and tune everyday road vehicles, including vans, trucks, and high performance cars.
We have carried out extensive research which enables us to develop our own bespoke software tailored to meet your individual needs.
Many vehicle manufacturers restrict their engine's performance to offer a broader range of options. It is a common practice to remap engines to provide varying levels of performance or economy which in turn has higher output or more efficiency. The manufacturers will sell these models at inflated prices.
This fact shows the engines can withstand much higher tolerances. Reliability is another very important issue, to us as it is to you.
This is where we can help with the increased optimisation and capabilities of your vehicle, and we provide a safe and reliable resolution to tuning your engine.
We have a passion for our work and enjoy serving you, the client, at the best we can. Our enthusiasm has allowed the potential of everyday vehicles helping save the environment. We can adjust and tune diesel vehicles to run even less fuel than they already do!